You have successfully registered with a dating site and are now all geared for your first online date. Remember, first impression is the last impression; your first online date has to be no less than perfect. Follow the tips mentioned below to start good on your first date online.
Tips for an effective first online date: Before going for your first online date, please follow the following tips:
Judgment: You have only the writing of the other person and probably a still photograph to judge him/her. Read between the lines and be very canny in judging people. If your instincts say negative about your dating partner, then trust your instincts and cease your relationship.
Signals: Look for positive or negative signals from the other person. You may even prompt him/her to respond and then from the response you may gauge his/her personality.
Information: Try gathering as much information about the other person as much is possible. Probe them as much as possible without hurting their comfort levels and then try judging your dating partner with your entire judgement knack. Do ensure that the person you are interacting with is worth the date. Even the slightest overlooking of facts can land you in trouble. Review: Take your trustworthy and close friends' views on the other person. They may find something in the partner that probably you skipped. They know you also and may be able to opine you about your next step. Second opinion is always best in the cases of uncertainty.
Choice set: Do ask the other person, their likes and dislikes and compare them with your choice sets. Let the other person know about your likes and dislikes also so that he/she also analyzes things at their end. Moreover, if the both of you feel that you have the same choice set or at least you can celebrate the difference then you may ho ahead.
Communication: Communicate a lot before going in for the date. Send a lot of emails, chat on the messenger, and talk on the phone. However, just ensure that your first date should be special. Your misinterpretation may cost you your first ever-dating experience. So, just give each other ample time to know each other very well before stepping out together.
Your first online date should go well if you try incorporating the points mentioned above. Your personal way of dealing, however, does matter in finally steering your relationship. Be cautious when dealing online and take the right moves; do not just be drifted emotionally. I am sure you will not want to land yourself in trouble!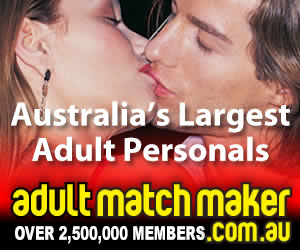 Adult Matchmaker Australia
Van Whitsett has published a number of articles, both online and off. For more information about dating, visit: Dating

www.ArticlesBase.com

Technorati Tags: adult matchmaker, adultmatchmaker, Adult Matchmaker
More Dating Related Articles From This Website....

The world is changing so fast. One minute you're straight, the next you think you might be gay, and then that early marriage falls into the mix. How do you make it all work? How do you get the whole pie? Well here it is, my secrets, spilled out for the world to see! Okay, here....
Author: Ingrid Margaret Make a clear assessment of the experiences you would not like to go through. For instance, you would hate to be lied to while your partner had a clandestine fling. When you set clear boundaries, you are coming clean about what you are as a person and are likely to attract people who think like you....
For those who are single and searching, they can almost never get enough of surfing the Internet on how to make the best out of their first, second, third or umpteenth date. No elixir will ever turn you into one instant dating macho or diva. However, these few tips will bring you close to becoming one ideal....
In many ways blind dating is no different than any other type of dating. The basic elements of dating still exist but you do need to exercise more caution in a blind date. Like any other date you want a blind date to go well so that you can ensure yourself a second date. However, while it....
It can be difficult to be a woman in the dating arena. A lot of things can go wrong for you more so than for your male counterpart. Plus, men can be really dense about a few things. Well, no worries. Here are a few tips on what to do and not to do during a date:....
Trackback URL for this post:
http://www.datingsites.net.au/blog/handling-your-first-online-date/17/trackback/
Posted by Dyan in Dating Sites